South Africa is the land of diversity. Explore magnificent landscapes, walk on the wild side with unbelievable safari experiences, and discover unique cultures. Described as one of the most beautiful countries in the world, you will marvel in its diverse wildlife and amazing landscapes, mountains and coastlines.
Where We Fly To In

South Africa
Explore our flights to South Africa's top destinations
Regular flights between Nelspruit (Kruger Mpumalanga International Airport) and Victoria Falls.

*Subject to availability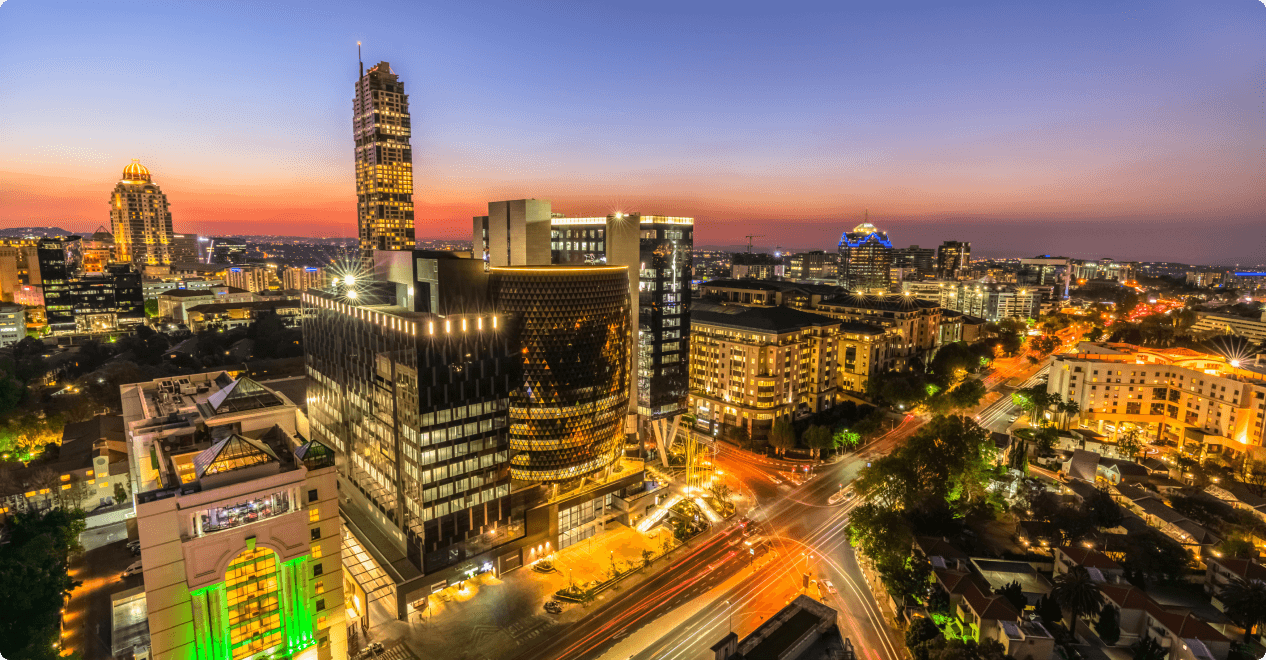 Connecting Johannesburg with Harare, Bulawayo and Victoria Falls.

*Subject to availability
Officially the Republic of South Africa (RSA), South Africa is the southernmost country in Africa. Its amazing coastline spans over 2500 km (1553 mi) stretching along the South Atlantic and Indian Oceans. The nation has a population of around 60 million people of diverse origins, cultures, and religions.
South Africa's capital is Pretoria. The top three largest cities are Johannesburg, Cape Town and Durban. South Africa has eleven official languages. English is widely spoken and is considered the language of commerce and science. 
South Africa has a temperate climate given its location milder Southern Hemisphere, and because its average elevation rises toward the equator and further inland. 
Different methods of transport in South Africa include roads, railways, airports, and waterways. South Africa has many major ports including Cape Town, Durban, and Port Elizabeth that allow ships and other boats to pass through, some carrying passengers and some carrying petroleum tankers.
The country has many national parks. The best known South African park is Kruger National Park. which along with Table Mountain National Park are two of South Africa's most visited tourist attractions. Areas of natural beauty, though not designated as National Parks, can be found throughout the country with many classified as nature and game reserves.
South Africa provides many culinary delights. South Africans love to braai. It is a chance to gather friends and family, light a charcoal or wood-burning fire, roast their choice of meat, drink beer and be merry. South Africa is a world-renowned wine producing country. Anyone visiting the country has to try some of the many local wines. 
The official currency of South Africa is the South African rand, or simply the Rand, (sign: R; code: ZAR). The Rand is subdivided into 100 cents (sign: c).
Credit and debit cards are widely accepted at venues and ATMs.